Endangered Florida Bonneted Bat
Using acoustic surveys, high activity of the endangered Florida bonneted bat has been confirmed on the Calusa property, including some social calls. We are disappointed that an emergence study has not been provided to observe potential roosts at sunset. Though the owner/developed has conducted a cavity search and roosting survey, they have not found any roosting on the property. Of note, the property is over 50 acres, which could have increased value and importance as foraging habitat since it may affect the bonneted bats ability to feed and breed. USFWS visited the property in January 2022 but formal consultation/recommendation is not yet available.
Calusa Rookery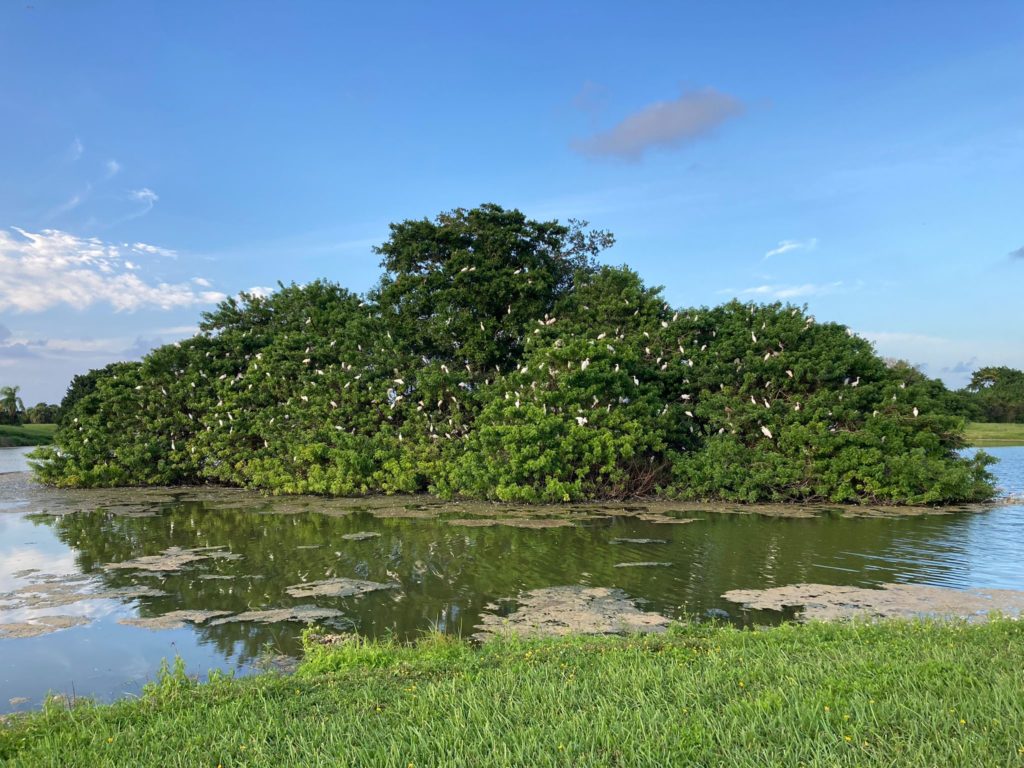 An active, multi-species rookery in an area as heavily developed as Kendall/West Kendall is VERY rare! We've documented snail kites, great egrets, snowy egrets, cattle egrets, tricolored herons, green herons, great blue herons, anhinga, ibis and a rare redhead! We've documented nesting for the great egret, cattle egret, tricolored heron and anhinga. This mixed colony of breeding also shows breeding colors and plumage.
The owner's environmental assessment report dated Feb 2020 (and conducted on Dec 9, 2020) indicates the confirmed presence of the following:
Florida Fish and Wildlife Conservation (FWC) State Threated (ST): little blue heron and tricolored heron
Miami-Dade County CDMP: little blue heron, tricolored heron, osprey, snowy egret and white ibis
In September 2021, FWC added the State Threatened Tricolored Heron colony nesting in the Calusa Rookery to their map of imperiled wading birds. Link: https://myfwc.maps.arcgis.com/apps/webappviewer/index.html?id=b00eccadc9504b96aa4a027b5acd2b99 As a requirement of the approved zoning change, Miami Dade County DERM and the property owner will be surveying the Calusa Rookery from March – August 2022 to determine utilization and nesting.
FWC visited the property in January 2022, and is expected to revisit in late March and formal consultation/recommendation is not yet available.
Calusa Rookery 2022 Breeding/Nesting Season
Photo credit: Dennis and Victoria Horn (DV Nature Photography)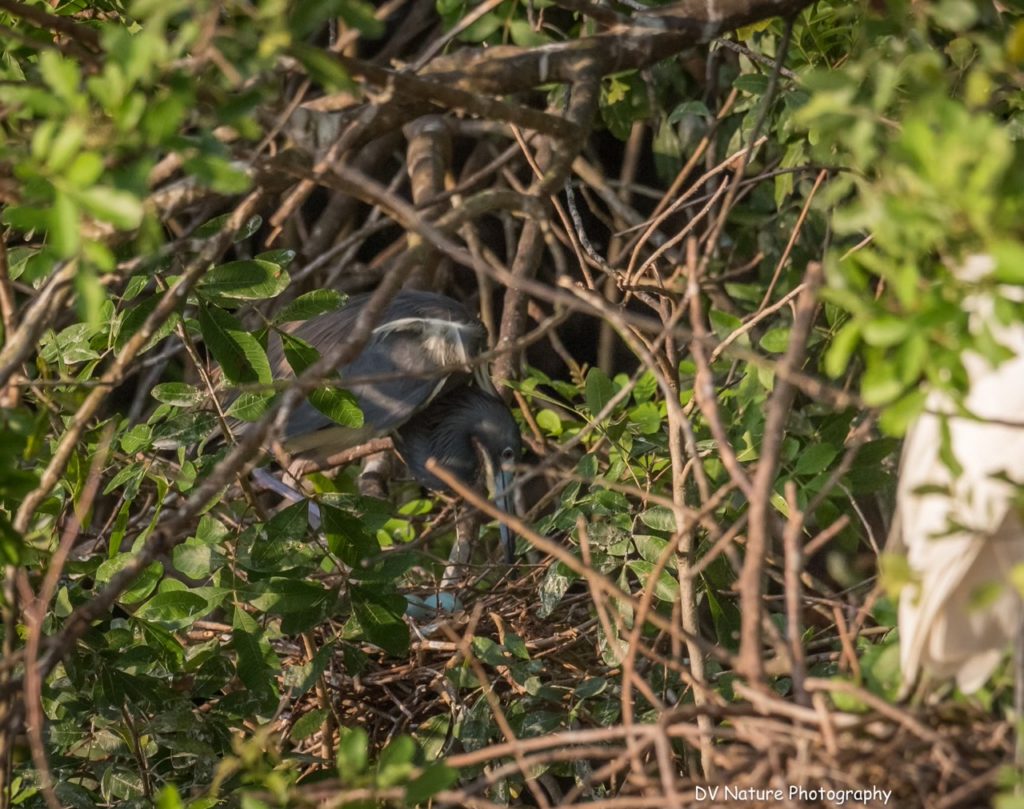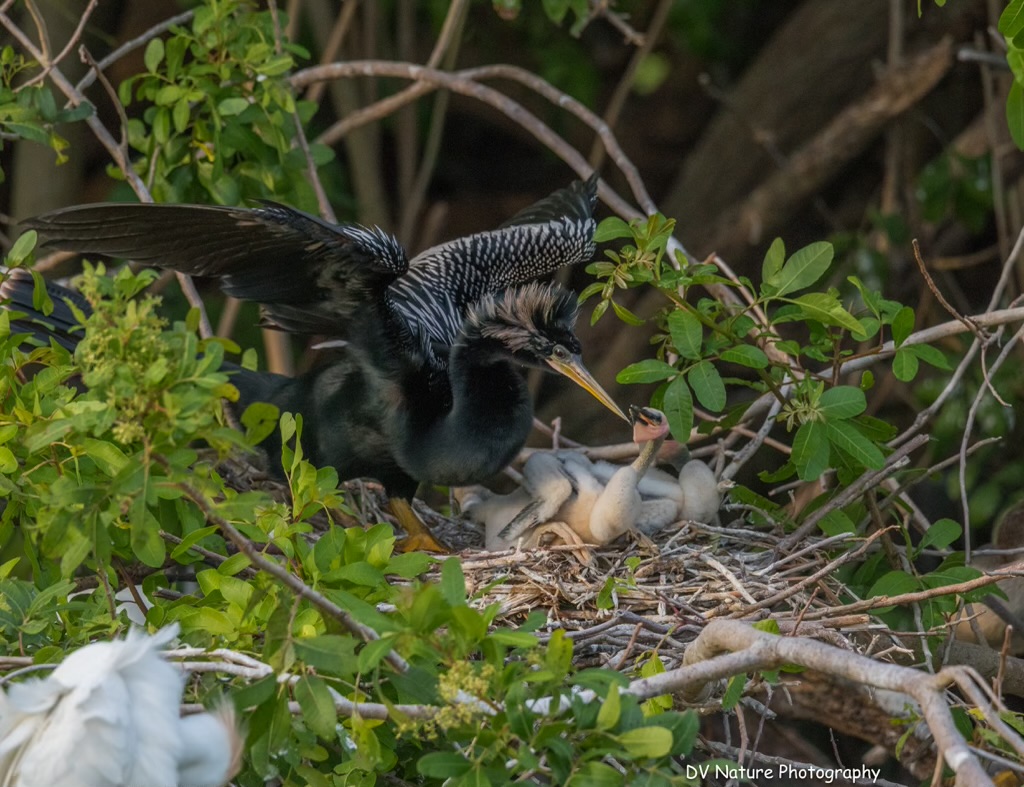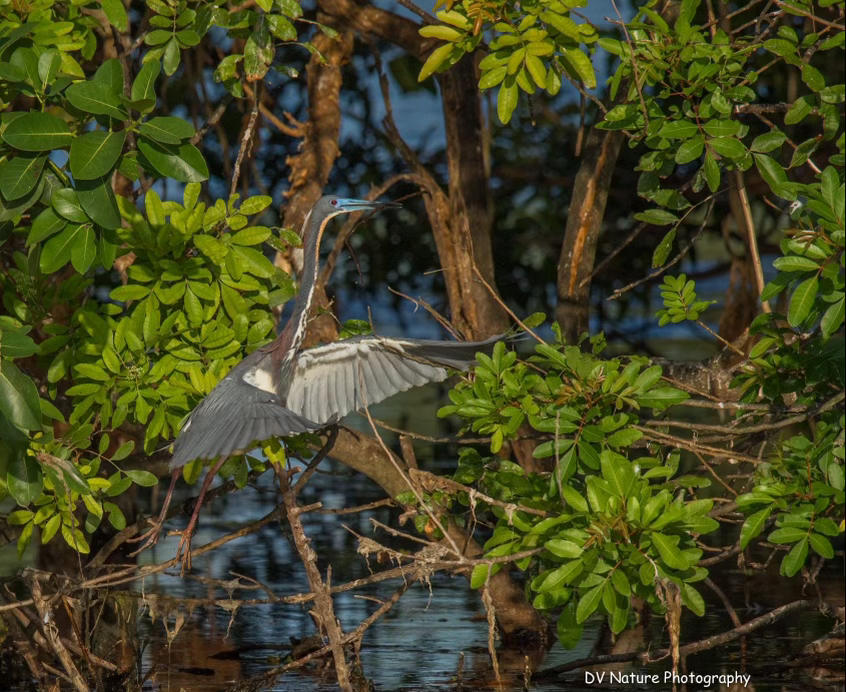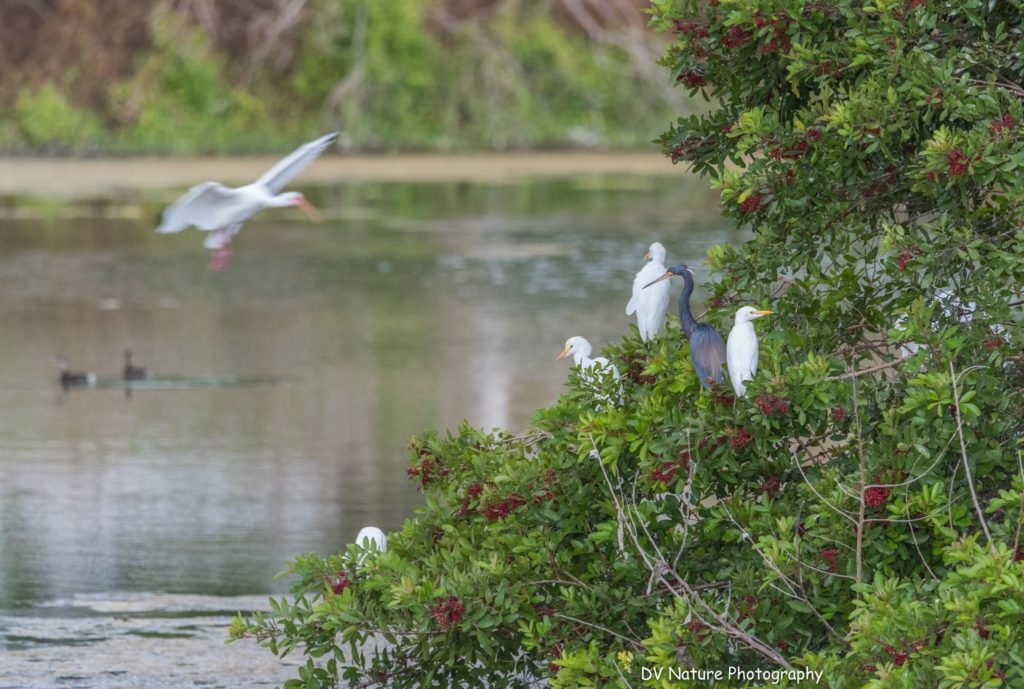 Calusa Rookery 2021 Breeding/Nesting Season
Photo credit: Dennis and Victoria Horn (DV Nature Photography)