Calusa advocacy is ongoing, and we are advocating for preservation of 168 acres of greenspace and wildlife habitat in West Kendall, Miami Dade. Though many residents have been advocating these issues in our community for over a decade, we created a non-profit Save Calusa Inc. in Dec 2021 to formalize our grassroots group of neighbors and file litigation. Save Calusa is a 501(C)(3) non-profit run 100% by dedicated and caring volunteers, led by Amanda Prieto.
Our community advocacy is focused on four areas:
Importance of resident input in the zoning process and decisions that affect community quality of life
Protection of wildlife and their habitat, and accurate, thorough environmental surveys to determine wildlife utilization before significant zoning decisions are made
Engage and encourage residents in Calusa and across the County to be informed and get involved in County decision making that affects resident quality of life
Increase awareness of how our 99 year land use covenant protecting 168 acres of parks and recreation green space was released through a series of litigation and financial settlements while excluding 5000 residents and their concerns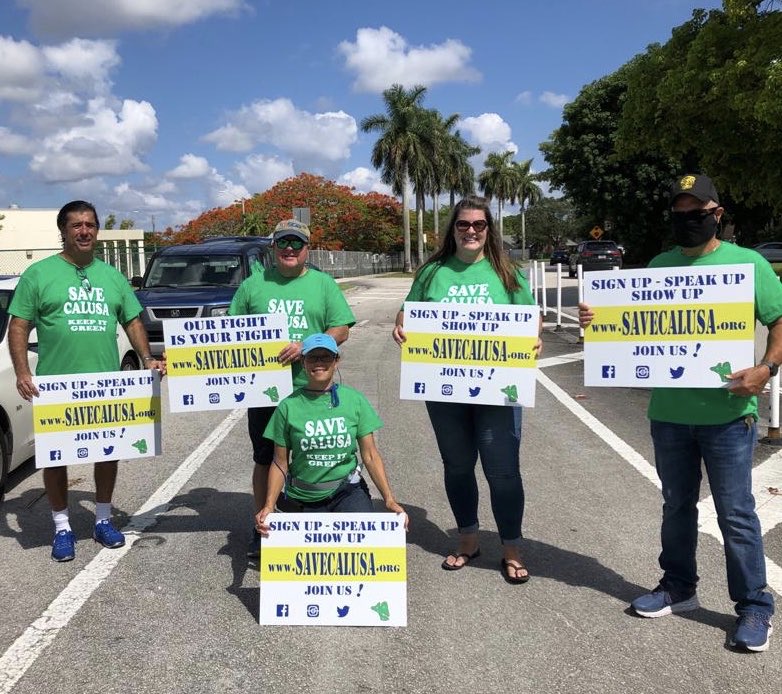 A COPY OF THE OFFICIAL REGISTRATION AND FINANCIAL INFORMATION MAY BE OBTAINED FROM THE DIVISION OF CONSUMER SERVICES BY CALLING TOLL-FREE 1-800-435-7352 (800-HELP-FLA) WITHIN THE STATE OR VISITING http://www.800helpfla.com. REGISTRATION DOES NOT IMPLY ENDORSEMENT, APPROVAL, OR RECOMMENDATION BY THE STATE.